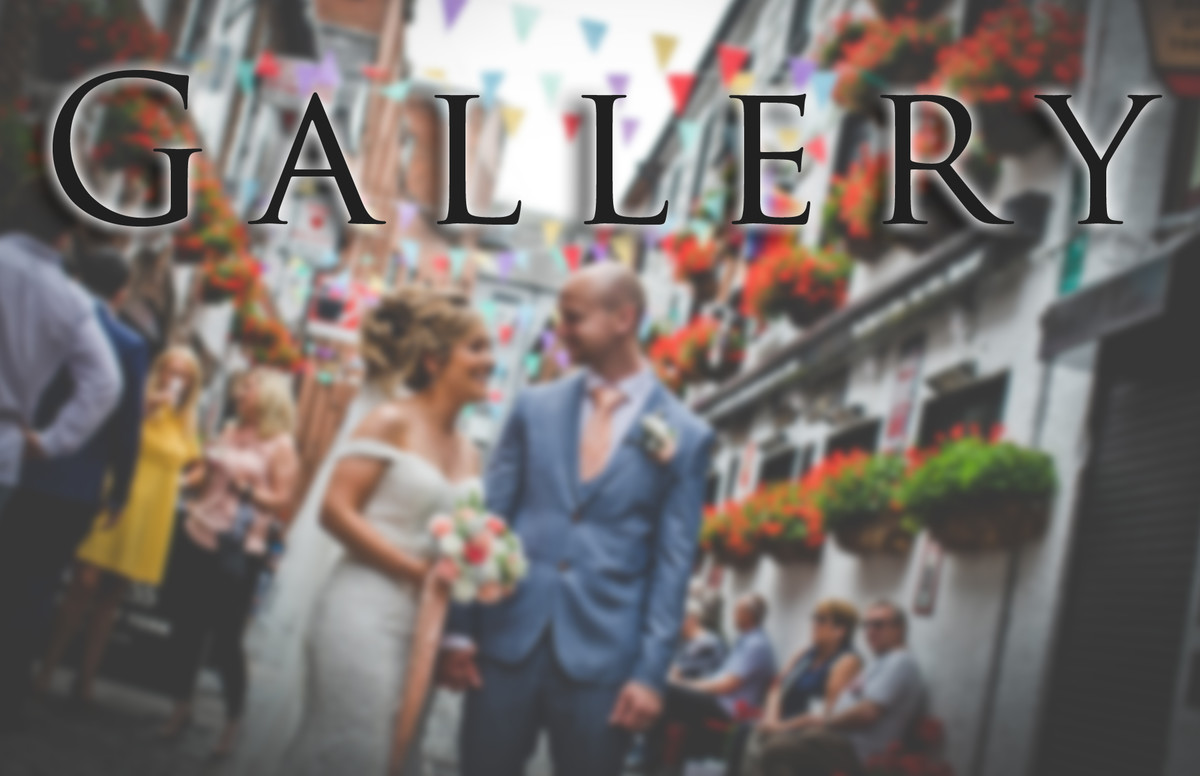 Lots more photos in "
The Gallery
"
Laurence owns and is the only photographer at Snappitt Wedding Photography , he has built the business up over the last 7 odd years and is a full time "Wedding Photographer" . That is basically all he does , covering 40 to 50 weddings a year . All types of couples , all personalities , all venues and in all the assorted mix of the beautiful Northern Ireland weather . He has , of course , experience in street photography , studio , and pet and sport photography in his earlier years .

Snappitt Wedding Photography have continued from strength to strength each year . They are known for affordable prices and great value packages , with lots of goodies included . Reviews are of paramount importance to Laurence and he says that his success is due to his relaxed and informal approach, backed by so many happy couples leaving such wonderful reviews on the likes of Google , Weddingwire , Freeindex and of course Facebook . These reviews , 99 alone on Google are from happy couples , who spent the day with Laurence , letting him document their Big Day and mixing with friends and family to create a light hearted and informal atmosphere that results in wonderful, relaxed and natural images . Snappitt photography probably have the most reviews of any photographer in Northern Ireland. Laurence says that when looking at other wedding photographers , and their reviews , to check out how many are actually for weddings . Many of the reviews may only be for an hour in the studio with a family or an hour with a family pet . These are not like spending a full day with a couple and all their friends and family . So check out how many are for actual weddings.

Laurence reallly advises any potential couple to have a good read through his many reviews , to get an idea of what a day is really like , spent with Laurence .

The wedding Photography prices are simple and straightforward for anyone restricted to a budget . Laurence has priced very keenly and prices have not altered in the last 4 years . Prices are balanced between the top end photography charges and the lower end. Laurence uses similar equipment to the higher end photographers , resulting in the similar quality . Deciding on a cheaper photographer would usually mean , cheaper equipment and poorer quality images . Quite a few will maybe have only documented a few weddings , but maybe have a small studio . Everyone needs to start somewhere , but be careful , a full day of wedding photography takes a special breed of person and also lots of experience of weddings ! Checking and examining any reviews from these cheap photographers is definately recommended .

Laurence carries 2 cameras lots of spare cards , batteries and several top end lenses , with two top end flash units , his total equipment value is around £10, 000 .

Over the years laurence has featured in wedding Magazines , but only if the couples have organised it .

When asked about his style of photography laurence replied " My style is relaxed , informal and light hearted , until it needs to be slightly more formal , as required by my couples. I tend to join in and mix with all involved , creating a fun atmosphere . This tends to make people drop their guard about getting their photos taken , and creates natural and relaxed photos . When it comes to bridal photos , I tend not to spend too much time with the couple unless they want to . This leaves more time to return to the celebrations and capture all the antics and fun , everyone is having . I try to take photos of most of the guests as they are having a drink and any couples that might be together as well.


As a highly experience wedding photographer , Laurence maintains that it is most important to have a chat about your wedding day and the prices and packages available . Some extra discounts can be offered and occassionally a free engagement or get to know me session can be arranged . Laurence spent many years in sales before taking up wedding photography full time , and is very experienced at talking with clients . Laurence is known for his light hearted , caring and humourous nature , which couples find make him really easy to talk to .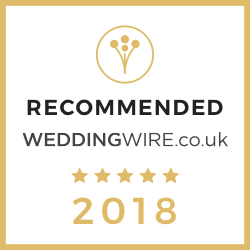 Jenny Montgomery - 27/10/2018
5.0 Stars
We love our photos!
Laurence was so friendly and made everyone feel comfortable around him on our wedding day. He made even the very camera shy guests and family members happy to have their picture taken. He was great with advice for where the best light was to ensure our pictures were perfect, which they were! He was so much fun, making us all laugh throughout the day, which made our pictures look so natural and they bring back the best memories of our big day. He provides such a great service for a fraction of the price of other wedding photographers, and I would highly recommend him to any couple!
Recent Review : by Ivan & Stephanie in Belfast

" Absolutely honoured and incredibly thankful to have had Laurence handle the photography for our big day. He put us at such ease with his professionalism and sense of humour throughout the day, exceeding our wildest expectations for our photographs and perfectly capturing the essence of the day. So many of his photos have received stellar feedback from our nearest and dearest and will doubtless be shared for decades to come. Whether it be making my lovely wife and I laugh, taking gorgeous natural photos of our guests or even some wildlife photography for the Game of Thrones direwolves Odin and Thor, I simply cannot recommend him enough. Get booking now! "

Google Review ♥♥♥♥♥
GALLERY
-
PRICING
-
CONTACT US
- REVIEWS
Snappitt Photography - Wedding Photographer Northern Ireland